If you've been online in the last two weeks, you know one thing for certain: Marie Kondo is taking over!
From her #1 New York Times best-selling book "The Life-Changing Magic of Tidying Up", her proven KonMari Method™, and her new Netflix series "Tidying Up with Marie Kondo",  Marie is everywhere. It seems everyone is cleaning up and clearing out for the new year, so that made us curious – could you use Marie's methods to help sell your house? Through the rest of this month, we'll take a look at the strategies Kondo uses, and give you some great tips to get that house ready for the market!
First up, we need to understand the KonMari Method™.  The biggest differentiator between Kondo's method and other method's you've tried before is her approach – rather than organizing room by room and never finishing, KonMari gives you 6 basic rules.
Rule #1: Commit yourself to tidying up.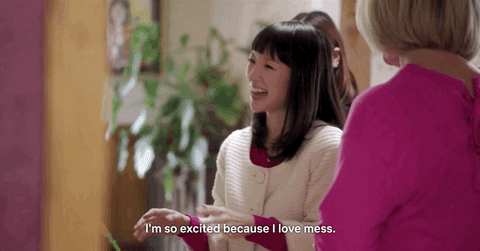 Okay Marie, we're ready!
Rule #2: Imagine your ideal lifestyle.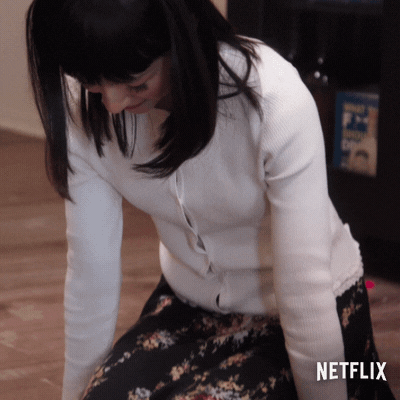 Our REALTORS® can help you realize this – whether your ideal lifestyle rests in your current home, or if it rests in a new dwelling, imagining the lifestyle someone can live in your home is key to selling (and buying!)
Rule #3: Finish discarding first.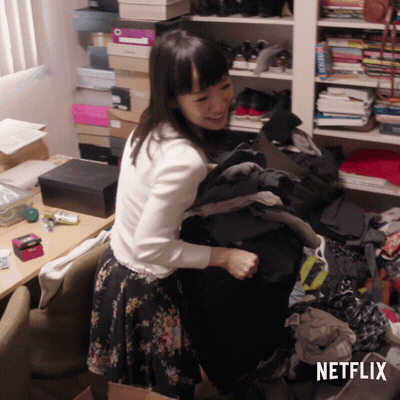 Makes sense – the saying doesn't go 'In with the new and out with the old!' And discarding is going to do wonders to sell your home.
Rule #4: Tidy by category, not by location.
This is the biggest difference in the KonMari Method™. We've been going room by room for too long! By focusing on categories, you insure everything can be organized as it needs to, all in one fell swoop. Remember when you perfectly organized the office and had everything in its place, only to realize there was a hidden stack of papers in the bedroom? No? Was that just us? Okay, moving on…
Rule #5: Follow the right order.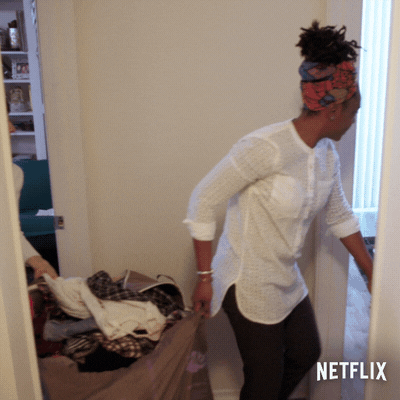 I know, I know, the kitchen clutter is calling our name too! Afterall, REALTORS® know that kitchens and bathrooms sell homes. But there is a method to Marie's cheerful madness and we already committed to stick with it.
Rule #6: Ask yourself if it sparks joy.
We're going to let Marie do the talking here: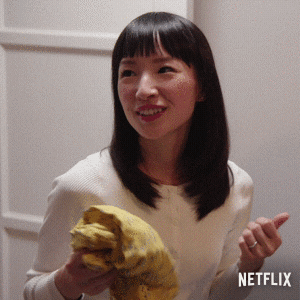 Whatever you want to call them, your items should spark a physical emotion – goosebumps, chills, smiles, happy tears, etc.  Everything you keep should give you that reaction.
In our next blogs, we will explore each of Marie's categories to tidying: Clothing, Books, Papers, Komono, and Sentimental Items. Stay tuned!