School is out for most districts across Michigan, and that means the kiddos are home and ready for action! Whether you fall in the spectrum of parents who love the extra family time, or you're in need of new activity ideas, we've got you covered! Here are our top ideas for backyard fun when on summer vacation. "No backyard" you say? Get in touch with one of our REALTORS® today – there's plenty of summer fun waiting for you at a new home, and we can help get you there.
Water Fun
If you're lucky enough to have a backyard pool – you know what to do! But if not, there are still tons of fun water activities to do in your yard this summer. Set up the sprinkler, or multiple sprinklers to make a great splash zone. No sprinklers, or no grassy area to play? How about a water balloon fight, or even better, make these DIY sponge balls for a more eco-friendly water fight!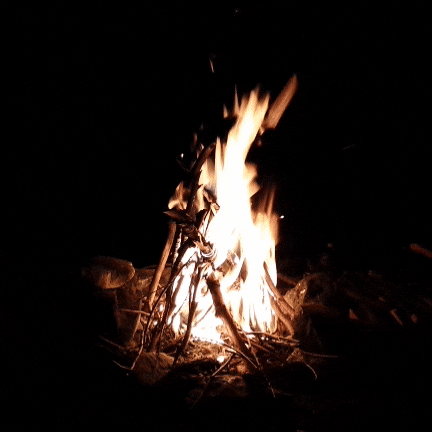 Backyard Camping
What a great way to get kids used to the idea of camping! Still close to home, just in case anything happens, but a backyard campsite can feel fun and magical just like a real trip away from home. Grab that tent, the sleeping bags, and the travel lantern and carry them a few short feet. Of course, no camping trip would be complete without a fire and S'mores. We love this little kit from Target.
Gardening
Have your kids test out their green thumb this summer! Gardening can teach our kids a lot of useful skills like the importance of habit, how to take care of something, and that hard work and persistence can produce amazing results. As an added bonus, it can help encourage healthy eating habits as well. Try to grow some veggies in a pot on the deck or patio or plant some gorgeous annuals in an existing garden.
Obstacle Course
Ready to expend some serious summer energy? You need a DIY obstacle course! This can be whatever you make it. Grab some noodles or hula hoops, any play equipment you may have, and some flags and create a custom course for the kiddos to run or race! We love these ideas from Heart of Deborah.
DIY Crafting
Kids love a fun crafting activity, but parents know that sometimes means a mess in your kitchen! Why not take the mess outside and try a new playdough or slime recipe in the backyard? Or, for more advanced crafters, you could create this fun kaleidoscope, or a bird feeder for your critter friends.
Are your kiddos older or "definitely not" in to hanging out with mom or dad this summer? Try looking at sports, arts or acting camps. Most communities in Michigan have some version of these and they can be excellent growth opportunities for teens. Or, kill two birds with one stone and encourage your teens to learn valuable life skills by helping you out with the yard work!