January 24, 2019
The first lesson in the KonMari Method™ is to evaluate and tidy your clothing. Closet and storage space is one of the top 10 items that homebuyers tell our REALTORS® they need in their new home, so Marie is on to something here!
To get started with your clothing, you have to make a little mess.  Pile all of your clothing in one place – a bed or a living room floor work well. Kondo says that when you see all of the clothing you own, you are more aware of how much you actually have and it will make the process easier.
Once everything is out of drawers or out of the closet, you need to hold each piece one at a time and determine if that piece sparks joy in your life. If it does, simple, you keep it. If it doesn't, you have to keep in mind if you truly need it or not – for example, an undershirt might not be particularly exciting or spark that excitement for you, but you may need them to wear other clothing that does spark joy.  Not sure how to know what sparks joy?  Our last blog post gives you some examples.
As you pick the items you will keep, Marie has very specific folding instructions.  Check out her youtube page to see all of the methods!
Aside from the benefit of giving you more closet space, we are really loving the focus on only keeping things that spark joy.  Each and every day, our REALTORS® help homeowners find joy in their homes. We believe in finding that special new home to start your next chapter or the perfect new owners to love your home the way you have.
So, take a look around – does your home spark joy? Give us a call, and let's make Marie proud!
January 21, 2019
If you've been online in the last two weeks, you know one thing for certain: Marie Kondo is taking over!
From her #1 New York Times best-selling book "The Life-Changing Magic of Tidying Up", her proven KonMari Method™, and her new Netflix series "Tidying Up with Marie Kondo",  Marie is everywhere. It seems everyone is cleaning up and clearing out for the new year, so that made us curious – could you use Marie's methods to help sell your house? Through the rest of this month, we'll take a look at the strategies Kondo uses, and give you some great tips to get that house ready for the market!
First up, we need to understand the KonMari Method™.  The biggest differentiator between Kondo's method and other method's you've tried before is her approach – rather than organizing room by room and never finishing, KonMari gives you 6 basic rules.
Rule #1: Commit yourself to tidying up.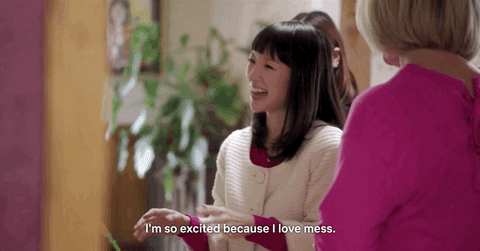 Okay Marie, we're ready!
Rule #2: Imagine your ideal lifestyle.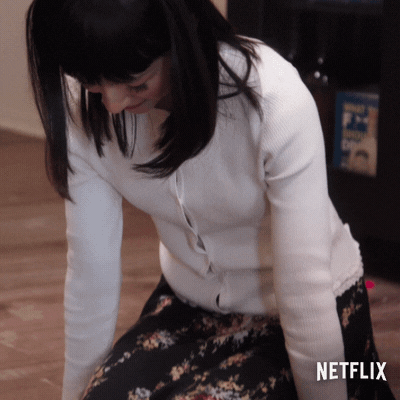 Our REALTORS® can help you realize this – whether your ideal lifestyle rests in your current home, or if it rests in a new dwelling, imagining the lifestyle someone can live in your home is key to selling (and buying!)
Rule #3: Finish discarding first.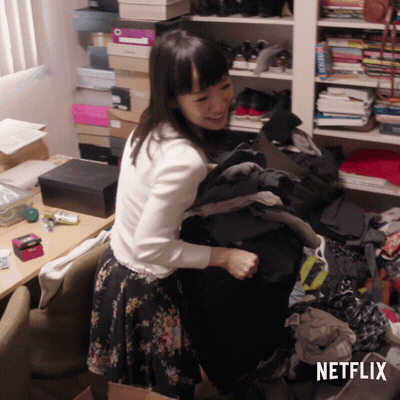 Makes sense – the saying doesn't go 'In with the new and out with the old!' And discarding is going to do wonders to sell your home.
Rule #4: Tidy by category, not by location.
This is the biggest difference in the KonMari Method™. We've been going room by room for too long! By focusing on categories, you insure everything can be organized as it needs to, all in one fell swoop. Remember when you perfectly organized the office and had everything in its place, only to realize there was a hidden stack of papers in the bedroom? No? Was that just us? Okay, moving on…
Rule #5: Follow the right order.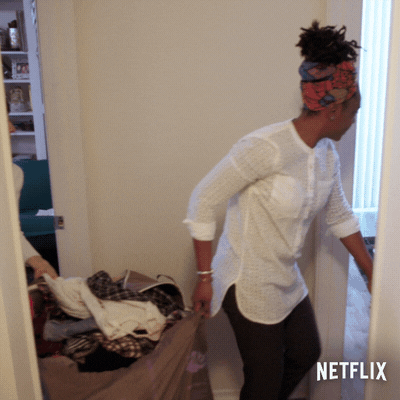 I know, I know, the kitchen clutter is calling our name too! Afterall, REALTORS® know that kitchens and bathrooms sell homes. But there is a method to Marie's cheerful madness and we already committed to stick with it.
Rule #6: Ask yourself if it sparks joy.
We're going to let Marie do the talking here: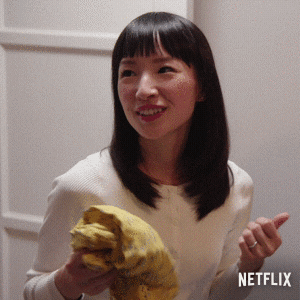 Whatever you want to call them, your items should spark a physical emotion – goosebumps, chills, smiles, happy tears, etc.  Everything you keep should give you that reaction.
In our next blogs, we will explore each of Marie's categories to tidying: Clothing, Books, Papers, Komono, and Sentimental Items. Stay tuned!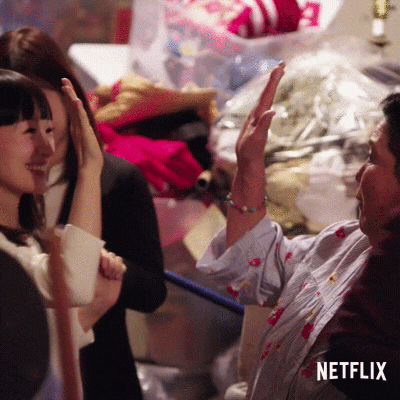 January 8, 2019
While much in a new year can seem uncertain, one thing is clear: there are a lot of opportunities in the real estate market in 2019! If you tried to buy a home or sell your home in 2018, you probably noticed a few difficult trends: a very competitive market, few homes available, and rising prices.  Some of those will remain the same in 2019, and some will change. We also expect some new trends to appear.
Competitive Home Buying Market
Unfortunately for you homebuyers out there, the market will most likely remain very competitive. Driven by some of our other trends (looking at you rising prices and lack of available homes), the homebuying market in 2019 will still have many buyers for each available property. The good news? Things are slowing down. We predict 2019 will be the year that the housing market begins correcting back to a 'normal' number of available listings.
Low Number of Available Homes
As we mentioned, the number of available homes for sale in 2019 is likely still going to be low compared to the number of potential home buyers. The good news? The new home building industry is continuing to see growth in 2019. Brand new properties available in the market could help relieve strain on the crowded buying pool.
Home Values Are Still Rising – Just Not as Fast
In 2019, we will continue to see home values at record level highs. However, we expect to see the rate of appreciation in home values slow down or even stay level this year. What does that mean? More people may be able to realize their homebuying dreams as their ideal properties drop to or stay in their price range.
Design Trends Are Shifting
2018 was the year of bright, light and airy home design. Modern farmhouse style dominated – with sellers and buyers alike preferring white, cream, and gray color schemes. In 2019, we're living in color! More and more homeowners are opting for color in their paint and décor choices. Also contradictory to the 2018 trends, patterns are making a comeback in 2019. And finally, in 2019, comfort is key. Homeowners are looking toward soft edges, plush fabrics and cushioned furniture.
Whether the market remains as it was in 2018, or shifts dramatically, one thing is certain. A Berkshire Hathaway REALTOR is the best to help you navigate buying or selling in 2019. Get in touch with us today!
January 1, 2019
As you set resolutions for personal or professional growth, don't forget to set some resolutions for your home too! Our REALTORS® share some of their favorite resolutions for homeowners.
De-Clutter
Are you struggling with too much clutter? Remember the love you had when you bought your home? Clearing the clutter is one of the easiest ways to fall in love with your home all over again! Try to set goals for getting rid of clutter – we recommend going through one room at a time, and sorting items into 3 piles: keep, donate, and trash. Then sit back, relax and enjoy!
Decrease utility bills
Are you looking for some savings? One of the largest home expenses outside of any monthly mortgage payments or insurance policies are utilities and services. Take some time this New Year to evaluate all of your utility bills and see if there are some savings to be had! Many utility companies offer energy efficiency programs or have guidance for how to proactively lower your bills. Don't forget to re-evaluate services like cable, phone and home/lawn maintenance! Shopping around or eliminating can put well-earned cash back in your pocket.
Develop a cleaning schedule
Wishing you had a cleaner house? We've all been there! Sometimes it feels like the cleaning never stops.  Our REALTORS® recommend developing a daily/weekly/monthly schedule for cleaning. Make a list of things that should be done daily, weekly, and monthly, then chart out times each day to accomplish those tasks. When the cleaning doesn't have an opportunity to build up, you'll find it easier and easier to keep it up!
Plan any needed or wanted home improvement projects
Dreaming of a new look for your home? The New Year is the perfect time to turn those dreams into reality! Start planning for those remodeling projects now, and this time next year you'll be enjoying your new space. Evaluate everything you would like to get accomplished and decide if you'll DIY or hire professionals to assist. Ask your Berkshire Hathaway REALTOR® for their recommendation on professionals, or which home repairs come with the biggest return on your investment!
Safety First
Are you ready for all possible home safety issues? If you're unsure, it may be time to audit your safety procedures and preparation. Ensure smoke detectors are functioning, replenish first aid supplies, and review items like electrical connections for signs of decay or fraying. Our REALTORS® also recommend creating plans for evacuating your house in the event of a fire or plans to take shelter in the event of severe weather.
December 22, 2018
Need to get out of the house this winter break? These are our favorite activities, in no particular order, to try with your friends and family!
Ice Skating
Find a local ice rink that has open skating hours, or to up the fun, hit one of Michigan's many outdoor pop-up rinks! There's Rosa Parks Circle in Grand Rapids, Campus Martius Park in Detroit, and Millenium Park in Portage. Try searching for one near you!
Build a Snowman
Now this might be a tricky one this year, as not much snow is in the forecast for Michigan the next couple weeks, but if we do get some fresh flakes, try to create one of these snow person masterpieces!
Go skiing or snowboarding
Northern Michigan has some absolutely wonderful ski resorts, who regularly keep their mountains covered in fresh powder. Not a fan of the ski lift or can wrap your head around the snowboard? We love a good time by the fire in the lodge!
Go on a winter hike or walk
This one is especially great along one of our amazing Michigan beaches! Watch the waves roll in and create the phenomenon known as "ice balls" – they usually happen every year.  Just be sure to wear some warm outerwear – it gets windy this time of year.
Shovel snow for your neighbors
We love this one! Have a neighbor who could use some extra help around the holiday? Get out and shovel their walkway or ask if there is anything else you can help with outside their home. Our agents are constantly looking for ways to give back, and this is an easy way to make someone's day.
Take a holiday lights tour
Holiday lights tours are very popular this year, and for good reason! The light displays are often fun and whimsical, and the perfect thing to do in the evening. Try a professional one like these or create your own light tour by driving through your own neighborhood!
Visit an Indoor Waterpark or your favorite museum
Need some warmth but still want to get out of the house? Try visiting one of Michigan's amazing indoor waterparks or visit a public museum – many have decreased ticket prices during winter break.
Try a new Restaurant
New place in town that you've been dying to try? Now's the time!
Exercise
Feeling a little sluggish after those holiday meals? Get started on your resolution early and hit your local gym, or try a fun group fitness class like Yoga or Zumba.
Volunteer
Even after the holidays are over, your favorite local charities need your help! All for Good is an online hub to get connected with service opportunities in your community.
December 18, 2018
Rushing to find all of your last-minute gifts for this holiday season? Don't worry, so are we! We've got great gifts for every homeowner in your life.  And BONUS: all of these can still get to you before the holiday!
For the Tech Savvy Homeowner:
Technology has the power to make every homeowner's life easier. Give the tech savvy homeowner in your life one of these great gifts and you'll be sure to get on their new favorite list!
REALTOR® Favorite: the perfect accessory for any home, an LED toilet bowl light. For when regular lighting just won't do.
For the Entertainer:
You can absolutely expect to come across this type of homeowner on your gift list – chances are they are hosting you this holiday! For the entertainers in your life, you cannot go wrong with one of these.
REALTOR® Favorite: Dinosaur taco holders. Okay, not so gag, just fun and so functional!
For the New Homeowner:
New homeowners need all sorts of things, trust us! But these gift ideas are sure to be both practical and fun!
REALTOR® Favorite: Bug vacuum. Like a normal vacuum, but for bugs. Because no one likes creepy crawlies in their new home!
Stocking Stuffers
Keeping gifts small this year, or looking for simple things to pop in a stocking? These are all inexpensive options for the homeowner in your life.
REALTOR® Favorite: Silicone pot holders, but in the shape of lobster claws. Or alligator mouths. We can't get enough of these fun animal options!